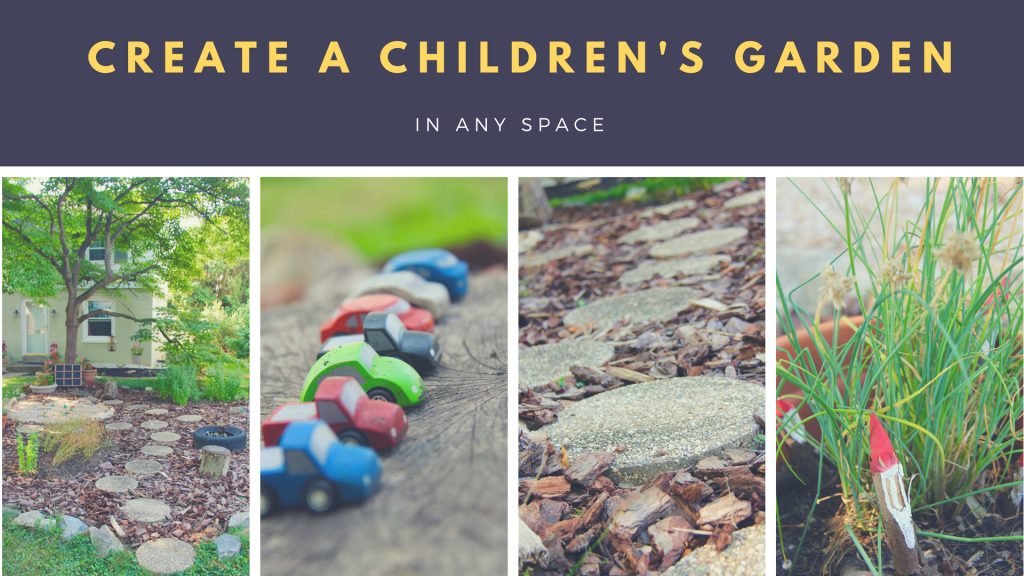 As I sit at my computer and write this post it is raining cats and dogs outside my window. After several weeks of dry we have come to a week of downpours. I guess it's an evening out of nature.
I've been a little quiet this summer but wanted to write a blog post about a project I have enjoyed working on over the past few months. I'm pretty passionate about getting children out into nature and in allowing them to explore the natural environment. There is a place for the standard playground equipment but I have seen over many years that children really prefer to have a less structured outdoor space. There is more to discover and create when they are left to use the sticks, stones, leaves and plants that are at their disposal.
We used to have a very large holly tree in front of our house that was surrounded by English Ivy (aka the enemy). We eradicated the ivy soon after we moved into our house and had the tree taken down about two years ago. This left a large grassless oasis. Last summer I attempted to use it as a raised garden but there really isn't enough full sunlight for that kind of project. So this year I decided to make a children's garden.
My own children are grown but we have so many children in the neighborhood I thought it would be fun to create a little spot for our littlest neighbors and their parents. If you have young children, grandchildren or, like me, young neighbors,I encourage you to think about how to make a child-friendly space in your yard.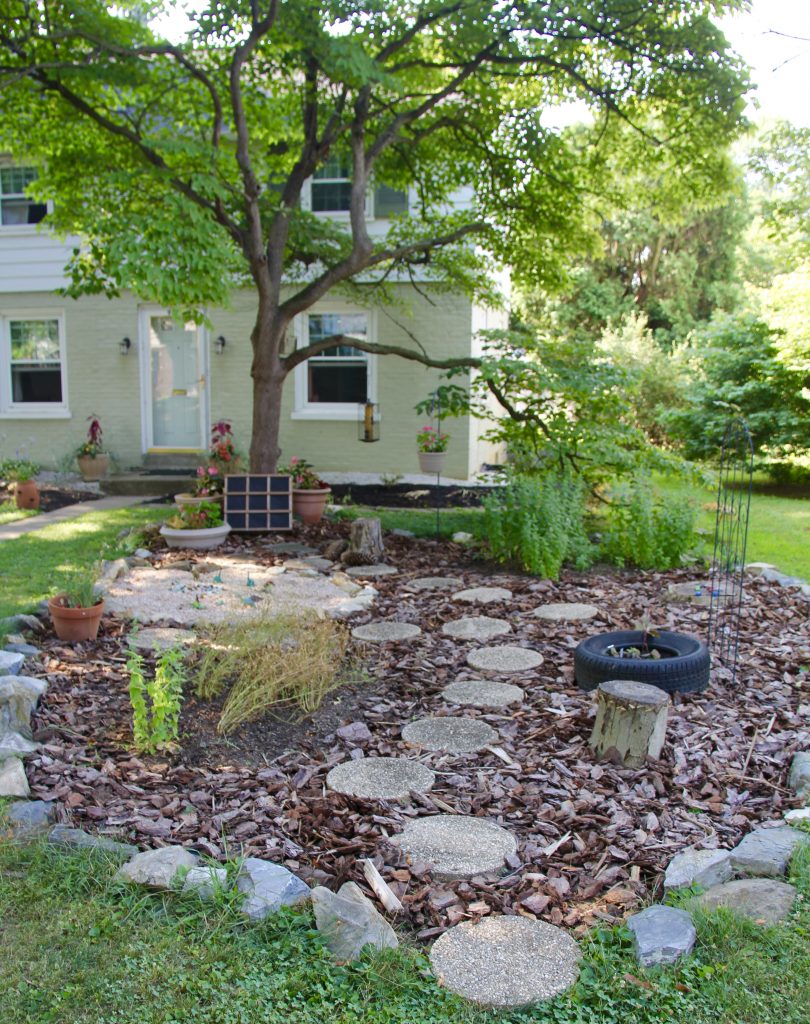 So what did I do? First I contemplated the space. There were three elements already in place: a dogwood tree, the holly tree stump and a truck tire. The space was also already delineated from the ivy which had killed all the grass in an oval like shape. So I knew the space was shady in the morning which would be a great thing for the children. I then thought about what I knew about young children. They need to move and they learn from their senses. I knew I wanted to add some living pieces that would stand up to children's curiosity and would feed their sensory systems. Thus I planted catnip and regular mint (just a note that all kinds of mint will spread like crazy so be careful where you plant it).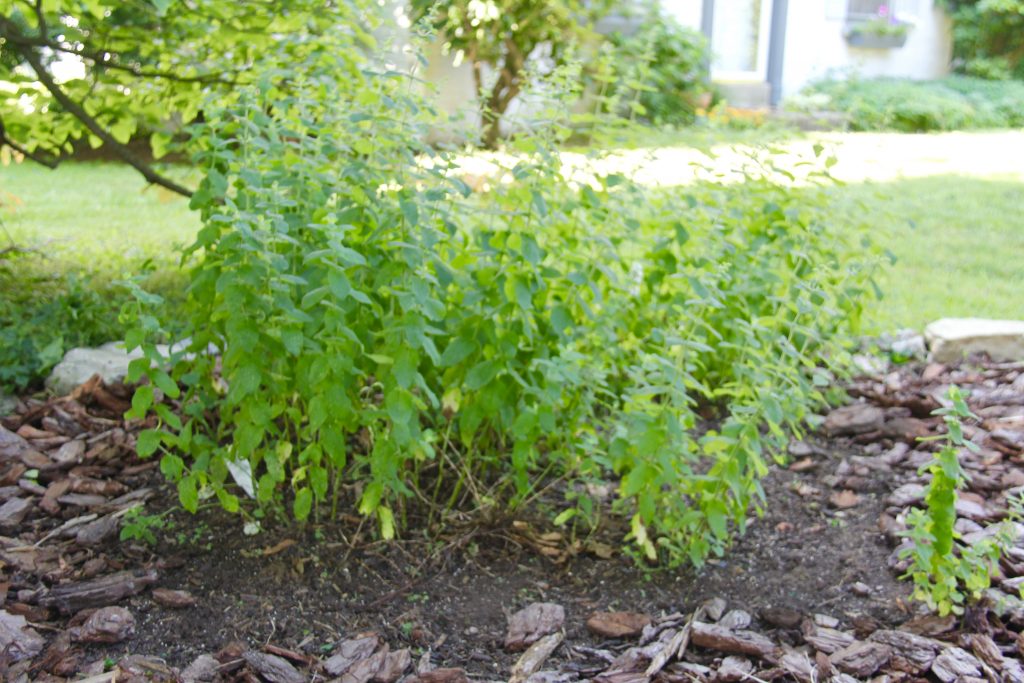 I also wanted to add something that would be visually exciting so added a hyacinth bean vine in the tractor tire and up a decorative piece of metal. The vine gets the best little purple pods!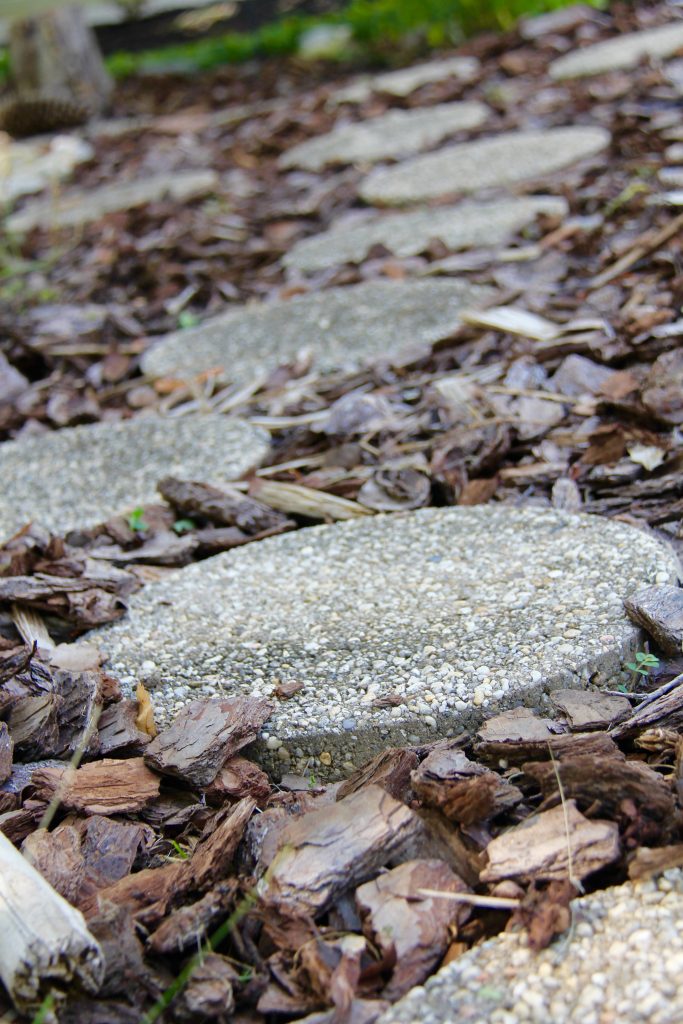 For movement, I moved some circular stepping stones from the backyard that were given to me by a good friend. They are arranged throughout the garden just far enough away from each other to allow a few good jumps! I also added a stone pit. Initially I thought I would put some construction vehicles in this space (and I still might) but for the time being there are some big dinosaurs and some little people.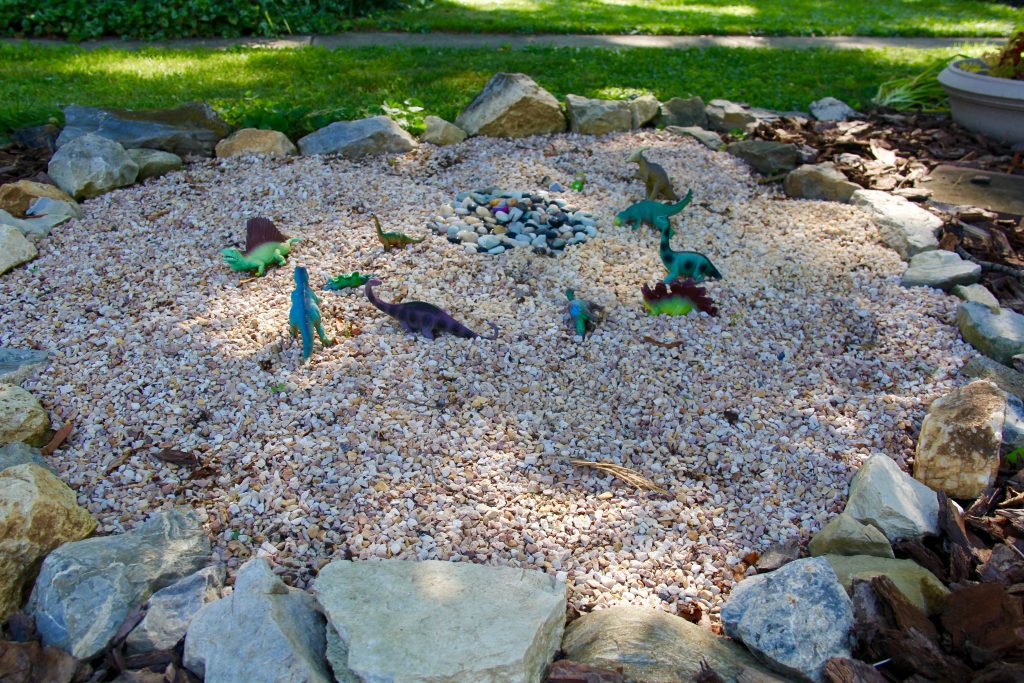 On the tree stump I added some cars (nature parking lot???). I planted some pots with shade loving plants and one with chives (another great herb for smelling and tasting). A few years ago I made some gnomes out of sticks I whittled from our yard. I added these to the chive pot.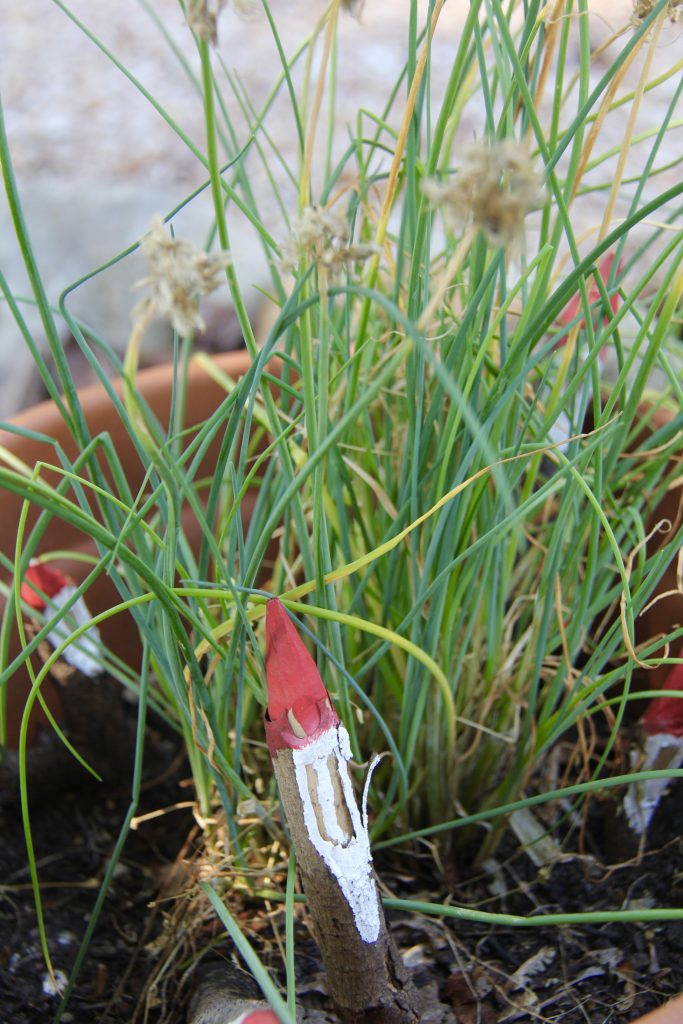 When our holly tree was cut down I saved a few tree stumps and added those to the garden for sitting or using a tables. Large mulch filled in the rest.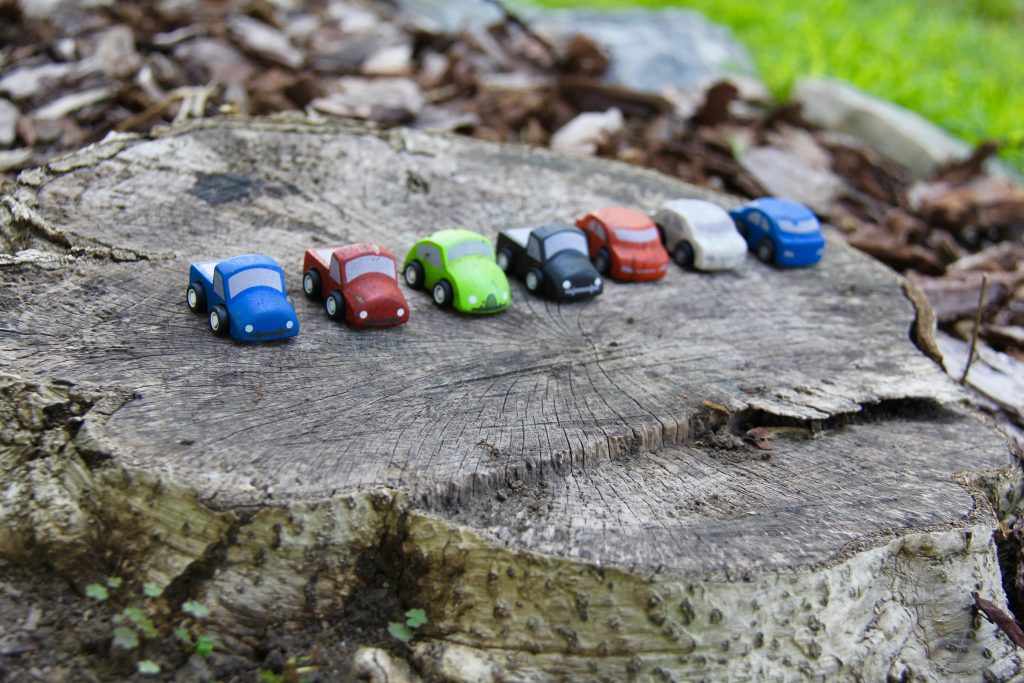 What was the last thing I did? I invited the neighborhood to come and play. And play they did. I've gotten photos from some fun playdates in our yard and have heard snippets of children's laughter from the yard while I was inside working. What joy!
I've started a Pinterest board all about children's gardens if you want to dig a little deeper into the idea. Click here to see it. If my children were young I would definitely work more in the back yard to create an open ended space for them to be free, discover and create. For now I'm happy to see the enjoyment in the front of my house.
Have a lovely end of the summer. Remember….get out there and enjoy nature!