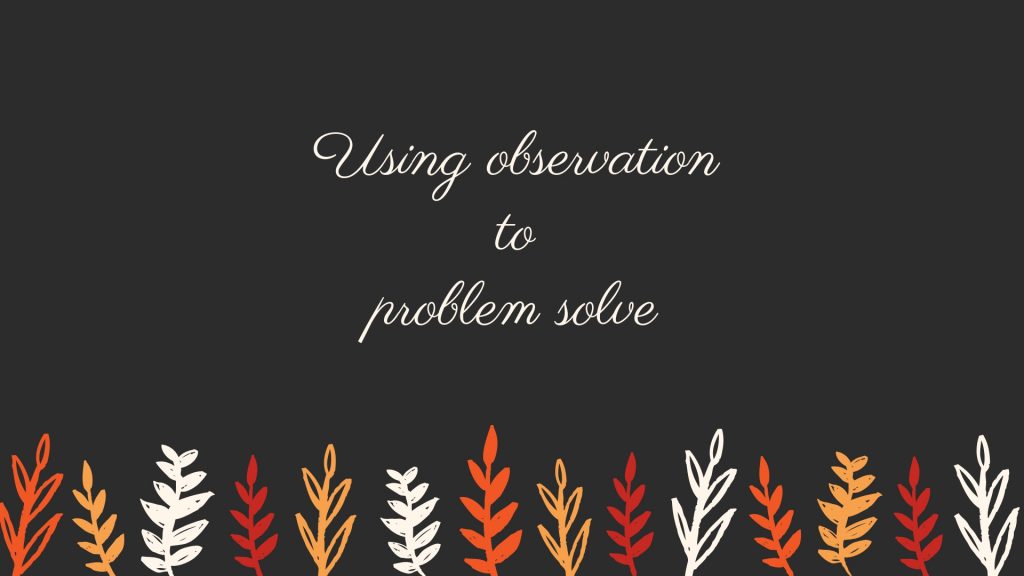 Happy autumn, everyone! The weather has finally turned cool here in Lancaster, PA. Whatever the weather in your part of the world, I hope you are finding time to enjoy it. This week I started leading two caregiver/toddler classes at school. It was so much fun! I just love talking with parents and seeing all the fun things their young children are doing. Part of the joy is sitting and watching the children in the environment. They always amaze me. The way they use the materials in the classroom and relate to each other and the adults in the room is so fascinating.
I have children as young as 10 months old in class so I put out a few items that are for younger children including a beautiful wooden ball cylinder from Heirloom Kids. This toy is a rolling cylinder with multicolored balls encased inside. The balls cannot be removed from the cylinder. It is a really beautiful toy for very young children. Older children can become frustrated by this toy because they want to be able to remove the balls from the cylinder (but cannot). This is exactly what happened during our class.
For about 15-20 minutes of our time together, the adults sit together to discuss a topic while the children play and explore the classroom in and around us. One little 13 month old was sitting with her mom trying and trying to put her fingers inside the bars of the cylinder so she could remove the balls. She became very frustrated and was verbally expressing her distress. Another parent brought up a wonderful question,"What do I do when my child becomes terribly frustrated? Do I intervene or let her work it out?" Since our topic for the day was observation, this was a beautiful hands on way to explore the topic.
We stopped to observe what was going on – the child was trying to put her fingers in the cylinder, she was unhappy and expressing (loudly) frustration with the situation. We also talked about child development. At 13 months she is at a stage where she wants to explore the properties of the container (open, close, take out, put in) and the balls in a more advanced way than this toy allows. Thus, she was extremely frustrated.
After (quickly) observing the situation and thinking about her developmental level, we introduced another material (a basket with a removable ball) and unobtrusively removed the ball cylinder. She immediately quieted and became interested in the new material.
In addition to talking about observation, we had also been talking about the prepared environment and how we can assist our children just by changing things about the rooms they explore. I explained why I initially put in the ball cylinder (due to young age of a few children) and why after observing all the children in the room (who are capable of more advanced manipulation) I will remove it and replace it with more developmentally appropriate toys next week.
I hope this little anecdote helps you to focus a little more on observing your children, thinking about their developmental levels and how you can change or enhance the areas of the house-room-garden-yard that they come in contact with. By doing so you are helping your child to grow and develop by removing obstacles and enhancing her learning environment.